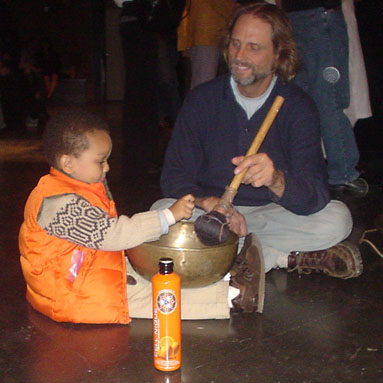 The Coalition for OneVoice
Passion To Connect
Held Oct 15th 2006 @ Spirit New York
530 West 27th Street
212 616-3075
coalitionny@yahoo.com

Alliance for a New Humanity www.anhglobal.org

The Coalition for OneVoice is calling all members of NYC's spiritual organizations, healers and teachers, yoga practitioners, environmental groups, wellness centers, inspired artists, performers, and individuals, to unite to form a collective power, consciously connecting and engaging to strengthen and support activities that reflect an evolution towards an enlightened society, as well as connecting internationally with the Alliance for a New Humanity.

The Alliance for a New Humanity is a global cooperative of people from all regions of the world and from all walks of life, united by a common vision to facilitate the strengthening and emergence of an actively caring humanity, a network of individuals sharing awareness and concern. What is needed now is to connect those who realize the fundamental unity of humanity and all of nature to create a worldwide shift of consciousness.

MC - Alan Steinfeld www.newrealitiestv.com

Deepak Chopra, President of the Alliance for a New Humanity
Andrew Cohen, founder of EnlightenNext
Moderated by Judy Martin, Independent National Journalist.