I was driving down to Florida one winter on I-95 and felt this radical rise in temperature, as if there was a real border between North and South. Next thing I saw was an exit for a town called Zebulon. 10 miles farther in Kenly, an Econolodge. Hence the Econolodge of Zebulon.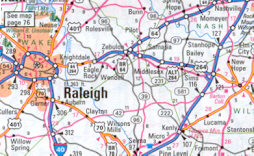 I never took the exit. I've never been to Zebulon. I never stopped at the Econolodge. But I knew this was the greatest title for a book. So I started writing, But in the meantime the Internet happened, So it became the title of my webzine. Find Zebulon on the map with your mouse. It will take you to their chamber of commerce.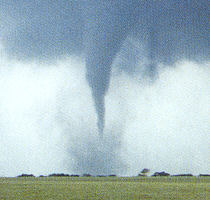 Zebulon is in the middle of Tornado Alley. Everything hits it. Hurricanes, floods, twisters! It's a disaster magnet. A place where you don't want to live in a trailer park. An allegory for the planet. Murphy's Law in action. Being stuck in a sleazy motel room in a dead end town waiting for hell to blow over is how I view the world. This zine is like playing in the rain. This zine will make Zebulon famous, just like Roswell. So on your way down to Miami Beach, stop in the Econolodge of Zebulon to have a good night sleep, and tell them remyc.com sent you!