Angel (with help from Bill Thomas) sanded the floor before the coat of AMF oil wax finish.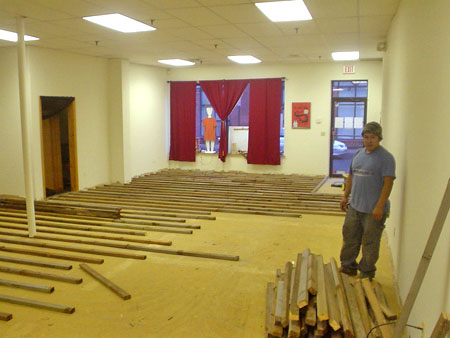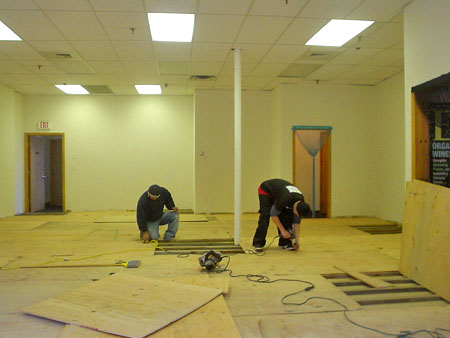 Angel & Chase from Always Build Green lay down the reclaimed subfloor and plywood! We only leave all the lights on to get the job done!
The Aquarium is looking for a contractor to replace all the fluorescent tubes with LED.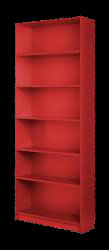 Thanks to IKEA for the red Billy bookcases.
Thanks to Green Demolitions for more shelves.
Green Faire, at the Bartlett Arboretum & Gardens, October 4th
151 Brookdale Road, Stamford, CT
10:00 - 4:00. Free Admission
Press conference at the Aquarium held September 23rd
Read the article in the Norwalk Hour
Sam Vail of www.solargen1.com and I took a drive to Clinton, CT on September 11th to bring back some donated lumber from the www.barnstore.com for www.the-aquarium.org bookshelves... We couldn't stop laughing at the schrooms UHaul so kindly blessed us with. Wrong day of the year to get arrested on I-95 with a 17 foot bed UHaul!
~ Rem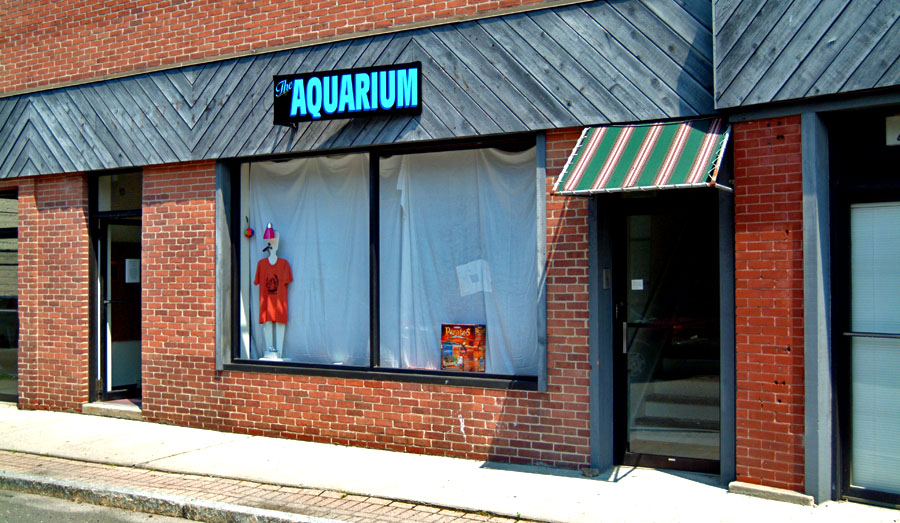 What the space used to look like before the oak floor and the decor.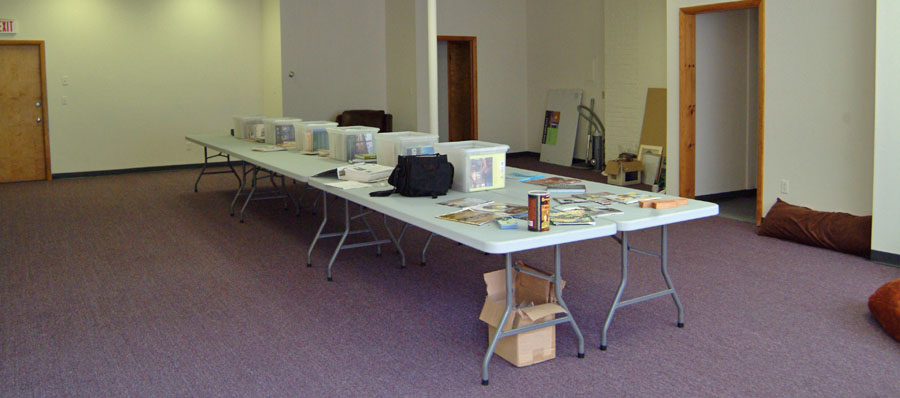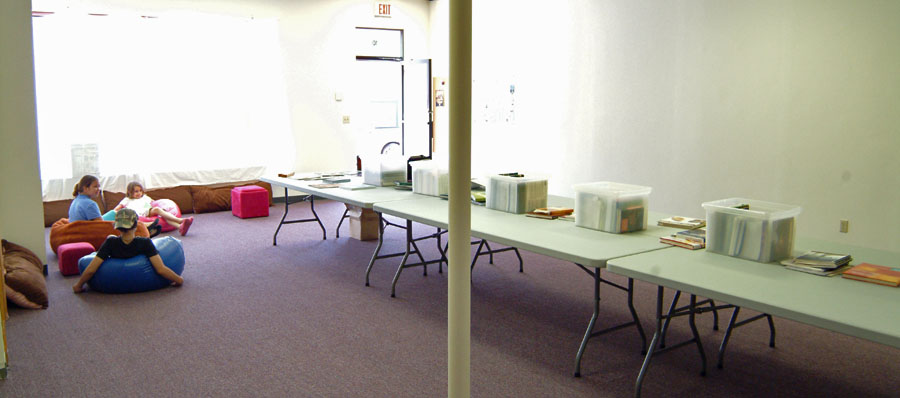 Back to the Aquarium