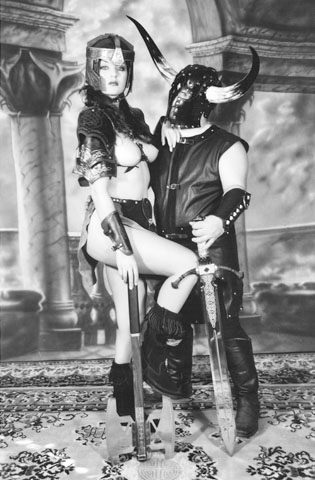 Betcee doesn't realize it yet, but she's got a huge cult following online. She communicates with hundreds of photographers and art directors, planning her schedule. But so many others are cyber stalking her now. Young boys (and girls) see in Betcee a young heroine, a role model, a woman making her own way through cyber space, traveling the world with Francis, her faithful cosmic dog.

Her photographs are being downloaded by millions of loyal followers, and still, to this day, Betcee has kept Hollywood at bay, waiting for that one great part she can sink her teeth into and shine, as with all the other things she
does.

She's a muse to so many... photographers, writers, thinkers, even scientists now, all competing for a little slice of her time and attention. She's still learning her craft, and wants to be ready when the time comes, which should be soon, we hope.
Gearing up South of Chicago for example is the new AUP movie studio, which will revive the old pulp sequels, with live action and CGI vector rendering.