Photo: Starre Vartan - If you get tired of Remy's silly mug, mouse over it for a chemistry lesson.
(Website best viewed text size medium)
Check out older articles:
2009 Archives
2006 Archives
...more Great Reviews
Organic Booze
Casa Noble Tequila
Rain Vodka
Crop Harvest Earth Vodka
Cuca Fresca
Purus
VeeV
TRU
360 Vodka
Sunshine Vodka
Leblun
Prairie Organic Vodka
Rivers Royal Grenadian Organic Rum
Papagayo Organic Spiced Rum
Vinceremos Organic Spirits
Matraga Organic White Rum
Juniper Green Organic London Dry Gin
Utkins UK5 Organic Vodka
Orange V Vodka
Dà Mhìle Organic Blended Whisky
Liquid Ice Organic Vodka
Vodka 14
Rain Vodka (organic grain)
Highland Harvest Organic Scotch Whisky
Joto Sake
Sunshine Organic Vodka
Square One Vodka
*(not organic, but still cool)
VeeV
360 Vodka
3 Vodka (made from soy)
ZYGO Energy Vodka
Kensington Gin (?)
S Guaro (?)
Spudka
Hideous
Jaguar Vodka
Shot Pak
Organic Booze Distributors
& Trade Associations
American Distilling Institute
The Online Distillery Network
Distilled Resources Inc.
Grain Millers
Organic Spirit Company
Maison Jomere
Ethanol Fuel Activism
Alcoholics Unanimous
This website is NOT approved by
MADD
(Mothers Against Drunk Driving)
But it is a card carrying member of:
AAAAA
Alcoholics Anonymous
American Automobile Association
Wetlands Preserved
Ziegfeld Premiere


CocktailOrganico
Launch Party Pictures!
April 7th 2006 - HulaHanks
Stamford, CT
Indoor Village
April 14th 2006
- pictures -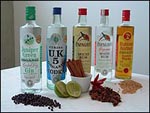 I'm working on a comments function!
This is a low-tech venture...
email me, it's OK
I won't byte!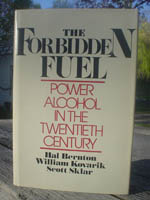 Hudson Whiskey from Tuthill Town doesn't have an organic certification, because they are a very small distillery in the Hudson Valley. But they assured us that they use non-GMO organic corn grown locally in New York. I discovered their bottle at Richard Gere's Bedford Post Inn. We also hope they will join us July 14 at the Hiro Ballroom.

Posted by RemyC - July 17th 2010



A side project of the Art In The Age cooperative, Root has garnered a ridiculous amount of press mostly in its home state of Pennsylvania. They restored the artisanal root beer recipe to preserve its 80 proof alcohol content. I've never tasted it, but it sounds wonderful. The liquor store down my street refused to order and carry it because they claimed nobody else but me would be interested. I've contacted their media department to see if they will become an official sponsor of our Rock The Reactors benefit coming up at the Hiro Ballroom on July 14.

Posted by RemyC - July 17th 2010



EcoDrinking is a new website launched by Dave Blue describing close to 100 bars in almost every major US city which now serve organic booze. Dave also keeps track of such things as efficient and LED lighting, LEED certification and recycling. Any tips for new green drinking spots is appreciated.

Posted by RemyC - July 17th 2010



Upcoming...

Posted by RemyC - Nov 14th 2009



In the last few months there's been so many new organic booze brands land on the shelves, CocktailOrganico can't keep up with them'all. But we found this terrific new blog Intoxicated Zodiac which shares a lot of our same aspirations. Editor Gwen Sutherland Kaiser did such a wonderful job of gathering an exhaustive eco-alcohol list, we had to repost it here. These are some Gwen discovered which we haven't sampled yet: Inocente Tequila, Fair Vodka, Tequila Tierras, Ice Blue Organic Wheat Vodka, Organic Nation Gin & Vodka, Momokawa Organic sake, Liv Vodka, Loft Liquor, Peak Spirits, Core Vodka, Reyka Vodka, Snow Leopard, Zodiac Vodka, Snow Queen Vodka, Rivers Royal Rum, Liquid Ice, Vinceremos Organic Spirits, X-Rated Fusion Liqueur, Vodka 14, White Gold Russian Vodka, Charbay, Haleakala Maui Rum, Del Maguey Mezcal, Benromach Whisky, Chartreuse, St. Germain, Hangar One Vodka, Makers Mark Burbon, and Fragoli Strawberry Liqueur. We have our job cut out for us! Help!

Posted by RemyC - Nov 14th 2009



Upcoming...

Posted by RemyC - Nov 14th 2009



Our friends at CocoEco magazine wrote up a swell article in their August issue about a few new organic brands we had not seen press releases or received sample bottles for! There's a few we need to write up, but we'll start with the most obvious. Casa Noble Tequila from St. Helena, CA. 100% blue agave triple distilled certified organic. The agave pinas are slow-cooked for 38 hours in stone ovens, the fermentation process 100% natural, followed by triple distillation. The bottles look great too, we need to put blue glass back in the ocean.

Posted by RemyC - Aug 7th 2009



Angela Aldatz found me on facebook. Barbelles is the first all organic bartender crew I've met. They're based in LA. Angela is the one in the middle, tipping her hat, and goes by the name of AngelBelle. Her cohorts from left to right are HellsBelles, ComaBelle, AnaBelle & JingleBelle. They serve their organic cocktails in bio-degradable "corn" cups and seem to be hooked on Sambazon & Yerba Mate. HellsBelle has a masters in clinical psychology. She'll listen to your laments on how we're destroying Gaia, need to shut down old nukes, and put LED bulbs everywhere! Let's drink to that! They can probably also help you land your next green acting gig, cause that's what bartenders do.

Posted by RemyC - July 5th 2009



Crop Harvest Earth Vodka is USDA certified organic, artisanal vodka produced from corn grown on America's plains, harvested from soil free of artificial fertilizers, pesticides and chemicals. Crop 80 Proof organic vodka also comes in Cucumber and Tomato flavor. We discovered it at the Wine Basket on 11 Cove Avenue in Norwalk, Connecticut.
Posted by RemyC - July 5th 2009



Rain Vodka also comes in Lavender Lemonade, Honey Mango Melon, Red Grape Hibiscus & Cucumber Lime. A product of Sazerack in New Orleans, Rain is made from 100% organic white corn. In 1949 Sazerack acquired J.M. Legendre & Co. Peychaud's bitters which gave birth to Herbsaint, an American-made Absinthe.
Posted by RemyC - July 5th 2009



4 Copas Tequila Blanco, Reposado and Anejo are being billed as the world's first certified organic tequilas. I didn't discover them till I read ODE magazine, even though 4 Copas has already garnered some great press out West. It's funny because I'd just been talking to someone about how I still had not found an organic tequila! I'm waiting to hear back from their PR department to see if they'll send Cocktail Organico a bottle so we can all try it.
Posted by RemyC - November 11th 2008



Prairie Organic vodka distilled by Glacial Grains Spirits stems from Minnesota crafted in partnership with a co-op of over 900 farmers that owns the Chippewa Valley Ethanol Company. Phillips Distilling Company makes it from organic #2 yellow corn and it's kosher, completely free of chemical pesticides, herbicides, genetically modified seeds and artificial fertilizers or enzymes. Make sure to get the gorgeous intricately laser engraved wood box that comes with it. I discovered it at the Partition Street Wine Shop in Saugerties, NY which carries an exceptional selection of organic wine and spirits.
Posted by RemyC - August 5th 2008



Casal Dos Jordoes is an unrefined, unfiltered, and vegan Tawny Port made from certified organic grapes in Portugal. Port is sweet wine that's been aged 10, 20 or more years, so they must have seen this trend coming! Port is a fortified wine like Dubonnet, the drink of choice of the French Foreign Legion which made quinine more palatable for the soldiers battling malaria. Arlindo da Costra Pinto y Cruz vineyards are planted on split terraces on the steep slopes of the Douro Valley. We discovered a bottle at Counter, a vegetarian bistro in the East Village stocking a full organic bar, who plays host to organic booze industry parties. Get on their mailing list!
Posted by RemyC - July 4th 2008



Melkon Khosrovian, co-founder of distiller Modern Spirits, is quoted by Joseph De Avila of the Wall Street Journal on Eco-Chick by Melissa: "It's about sustainable farming," arguing that traditional farming involves pesticides and synthetic fertilizers, which can be harmful to farmers who come in contact with it. "We would like to support farmers to move away from those processes." Modern Spirits makes TRU organic Vodka, made with 100% certified organic American wheat. TRU also comes in 100% recycled, recyclable or bio-degradable packaging, and for every bottle sold, Modern Spirits plants new trees in tropical zones.
Posted by RemyC - May 26th 2008



Cuca Fresca walked the Green Carpet at the Pre-Oscar Hollywood celebrity bash benefiting Global Green USA. All the sugar cane used to make Cuca Fresca cachaça & Cuca Fresca Pura Gold is grown organically. No additives are used during fermentation nor during the slow distillation and filtration process. Cuca Fresca cachaças are distilled using artisan pots rather than the column distillation process used by many mass produced cachaças. Cuca Fresca is available behind the organic spirits bar at Pirate nightclub and restaurant on 7 Wall Street in Norwalk, Connecticut. Pirate is hosting a Green Party benefit on April 5th!
Posted by RemyC - Mar 7th 2008



Anhauser-Bush has introduced Purus, a 100 percent 80 proof organic Italian wheat vodka form the Piemonte region using pristine water from the Alps. The label is tree-free, soy inks, water-based adhesives... and a sustainable cork! Purus is working with American Forests planting one tree on behalf of the first 100,000 adult visitors to register to the free program on their website. Trees will be planted in areas of need in California, Florida and Texas.
Posted by RemyC - Feb 18th 2008



VeeV Courtney and Carter Reum, former Goldman Sachs investment bankers, donate $1 per bottle sold to Rainforest Action Network and the Sustainable Açaí Project they founded with Sambazon. VeeV launched in May 2007 and co-sponsored the EnVironmentalMotors EV showroom grand opening in LA with Electrifying Times, the electric car magazine I webmaster. VeeV tastes like a blend of dark berries with notes of chocolate and red wine, contains 57% more antioxidants than pomegranates or blueberries, and 30 times more heart-healthy anthocyanins than red wine. (They promised me a bottle, so I look inside my mailbox everyday.)
Posted by RemyC - Aug 8th 2007



Missouri-based 360 Vodka uses New Leaf Paper products for its labeling, packaging and promotional materials. The paper is 100% recycled and is printed with water based inks. New Leaf is actively involved in the Magazine Paper Project, which aims to switch ALL magazines to recycled stock and veg-inks. The shipping box is made of 100% recycled cardboard and is designed to be re-used by consumers. Use postage-paid return process to send back boxes enabling infinite re-use of them by the company. In addition 360 Vodka will donate $1 for each closure returned to an environmental cause... and their website is powered by renewable energy... Now all they need to do is make the stuff inside the bottle organic, and you'd have a sure fire winner! ;o)
Posted by RemyC - Aug 8th 2007



"Sunshine Vodka is quadruple-distilled from 100% organic grain and pure Vermont spring water. All grain is Certified Organic and GMO free by Oregon Tilth. Green Mountain Distillers's hands-on staff selects the grain, distills the spirit and markets the finished product nationwide. Whenever possible, they try to purchase raw ingredients from local farm co-ops." I'll take their word for it, because half a dozen calls and emails to the company hasn't warranted a single reply... I guess they're too good for us! (Trackback for Alternative Consumer)
Posted by RemyC - Aug 8th 2007



Ronnie Wood's wife, Jo Wood, who is a keen advocate for green living told the Daily Express: "I bought Keith 12 bottles of organic vodka for his birthday in December and when he got it he cracked up. I'm always going on about how the band should drink organic booze - they get really sick of me going on sometimes." Keith surely isn't getting his organic vodka from the Weston center liquor in Connecticut where he lives, that's for sure... must be shippin' in from somewhere special! (Trackback to Ecorazzi)
Posted by RemyC - Aug 8th 2007



Alternate Energy Holdings announced incorporating co-generation at its proposed nuclear power plant to produce ethanol. The proposed plant located near Bruneau, Idaho was requested by the Rural River Co-op to assist with local farmers' irrigation needs. AEHI is considering involvement in the Idaho agricultural community, primarily by using surplus heat from the plant to lower the high cost of producing bioethanol from locally grown grain. Thermal integration with an ethanol biorefinery for production of renewable fuels will also reduce the amount of water required for routine operations of the power plant.
Posted by RemyC - Jan 5th 2007



Hugg.com post about BP and DuPont announcing a partnership to produce Biobutanol, a high performance ethanol fuel in the UK using sugar beet as the feedstock. Future biobutanol plants, however, could use any locally grown crops, including corn, wheat, sugar cane, and, in the future biomass/cellulosic feedstocks from fast growing "energy crops" such as grasses, or "agricultural byproducts" such as straw and corn stalks. (In countries where industrial hemp is a legal crop, I wonder if it would fall under the "grasses" category? RC)
Posted by RemyC - Jan 5th 2007



We discovered Leblon during the New York Chocolate Fashion Show. Unlike rum, which is generally made from molasses, Leblon Brazilian Cachaça is made from the juice of freshly pressed sugarcane. The spirit is then shipped to Southern France for gentle aging in seasoned French Cognac casks. Canada, which bans ethanol imports from Brazil because they are close to fuel grade, permits Leblon because of its purity!
Posted by RemyC - Nov 9th 2006